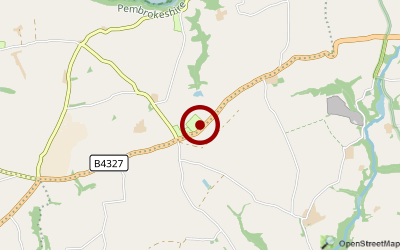 Geöffnet von-bis: 01.März bis 09.Januar
Vergleichspreis: 37,00 Euro ( Preis pro Übernachtung für PKW, Wohnwagen und 2 Erwachsene und ein Kind in der Hauptsaison inkl. Nebenkosten )
Aufrufe (Letzte 30 Tage): 46
Beschreibung:
Set in the Pembrokeshire National Park, this quiet site has spacious,level, grass & hardstanding pitches, with sea views. Accommodating caravans, RV's, motorhomes and tents.The park is immaculately kept with clean facilities under the personal supervision of the owners.
Suitable for countryside and watersports lovers who wish to explore the beautiful county of Pembrokeshire .
Special Offer - Book 7 nights in low season only pay for 5 or 4 for 3. Please see tariff on the download below.
Umfeld:
Redlands is set in a rural position with views towards St Brides Bay. The towns of Haverfordwest and Milford Haven are only 6 miles away. The nearest village is Little Haven which is only one and a half miles and has 3 pubs , a restaurant and a cafe, This pretty coastal village is very popular all year round
Anfahrt:
From Haverfordwest follow the signs for DALE. After leaving the town take the B4327 towards Dale. Redlands is approx 6 miles on that road on the righthand side. If towing, do not approach from Little Haven as there is a very tight bend.
Größe
Oberfläche: 6 ha brutto
Anzahl Plätze: 60

Sanitär:
Waschmaschine
Sitztoiletten
Waschbecken (warm&kalt)
Duschen (warm)
Lage, Beschaffenheit , Umfeld:
ruhige Lage
parzellierte Stellplätze
schattige Stellplätze
Allgemein & Rezeption:
Münztelefon
Internetzugang
Hunde erlaubt (aufpreispflichtig)
Wintercamping
Öffentliches Telefon

Jetzt Informationsmaterial downloaden